Telepost Adjustment
Helping Level Your Home
AAA SOLID FOUNDATIONS
TELEPOST ADJUSTMENTS
Teleposts (or Jack Post) are a common fixture in most basements. These steel posts are attached to foundation pads under the basement floor and to beams, joists, or flooring above.
Over time, the foundation of a home can shift, leading to uneven floors and cracking drywall. Our experts can adjust the teleposts in your home to ensure that everything is level and solid, preventing costly repairs down the road.
Never adjust support teleposts by large amounts. Adjust them by small amounts at a time. , especially on newer homes.
Adjusting a telepost too
quickly
or
improperly
may cause large cracks to appear in walls. Flooring also may become loose or squeaky.
A general rule of thumb is to do adjustments no more than one-half a turn at a time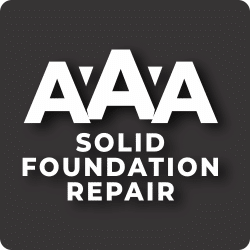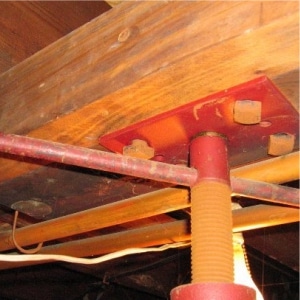 The image shows 4 visible teleposts, marked with a red arrow. Depending on the size of your home, you may have several teleports or one or possibly none. But if you have purchased a home that has a finished basement, the telepost may be hidden inside a finished wall or a decorative covering such as wood or drywall.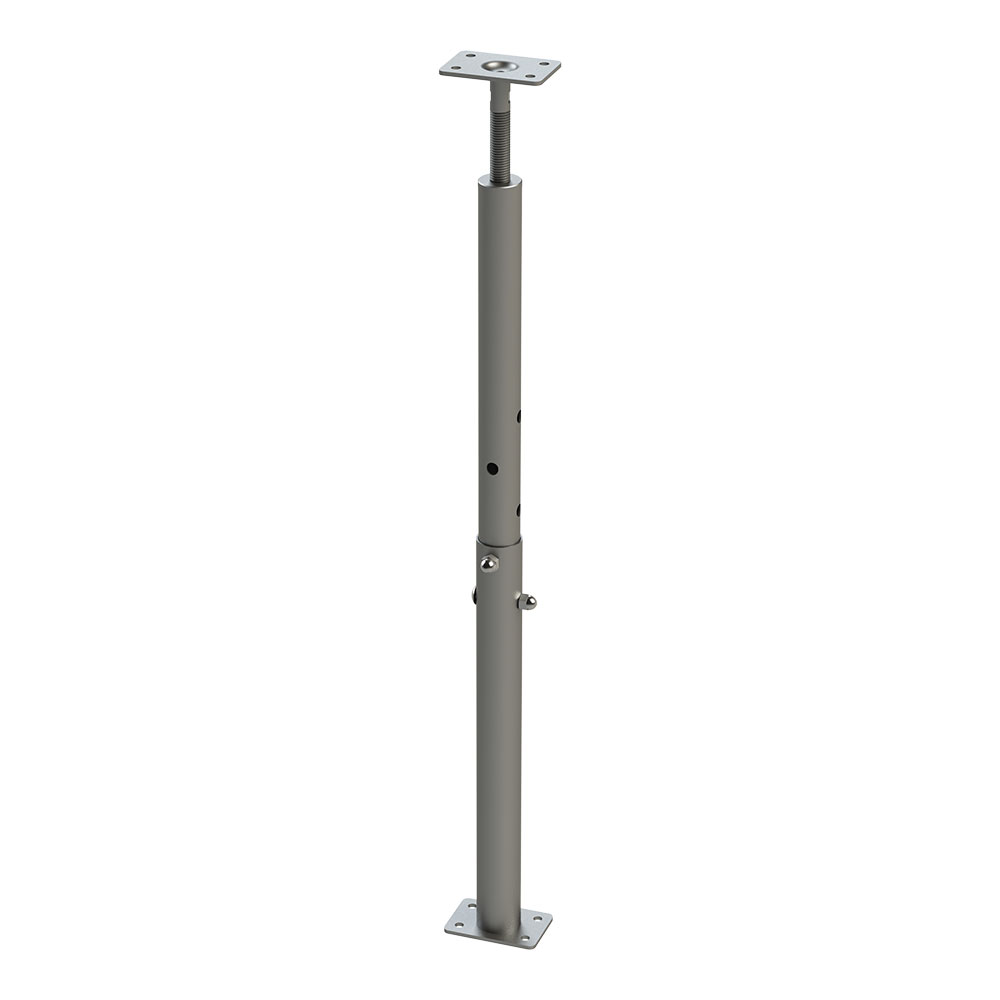 WHAT IS A TELEPOST?
A telepost is the adjustable steel column extending from the concrete floor to the underside of the main floor beam.
Teleposts transfer the weight load from the main floor to the foundation pad. There may be one or two teleports installed. It depends on the size of the home, and the span of structural beams.
Placing teleposts in engineered locations to pick up the weight of the floor(s) above.
If you have teleposts installed, they can be carefully adjusted to help level upper floors if your foundation has sunk.
What Does Adjusting A Telepost Do?
Adjusting the telepost in your home can:
Level floors on the upper floor(s)
Prevent floor squeaks
Help unstick doors and windows
Minimize cracks in walls
REQUEST A BASEMENT / FOUNDATION REESTIMATE
If your home has signs of water seepage or there are visible cracks in your foundation walls or floor.