Engineered Knee Walls
Reinforcing unstable foundaton walls
AAA SOLID FOUNDATIONS
PONY WALLS or KNEE WALLS
​Basements in older homes were often built with stones, brick, or concrete blocks.
Foundation walls made with concrete blocks have hundreds of joints. Because of this type of foundation wall construction. We are unable to use wall bracing the same way as a poured concrete basement.
To fix foundation walls, we install a Pony Wall or Knee wall.
This pony/knee wall is a poured concrete wall on the inside of the existing basement wall. This technique braces the old wall and helps to add more structural integrity to the home.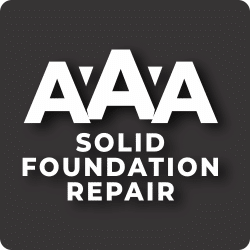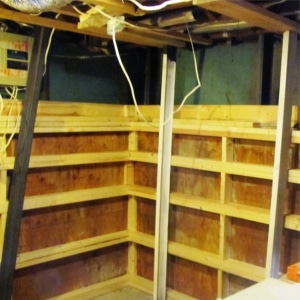 An engineered knee wall is a poured, reinforced concrete wall.
Installed in the interior of the basement. The knee wall (sometimes known as a pony wall) helps the integrity of the existing foundation.
Building forms inside the basement and adding rebar for strength. The forms are then filled with concrete. Doubling the thickness of the wall and increasing the strength of the exiting wall.
REQUEST A BASEMENT / FOUNDATION REESTIMATE
If your home has signs of water seepage or there are visible cracks in your foundation walls or floor.